Even the cheapest WordPress hosting is better than free hosting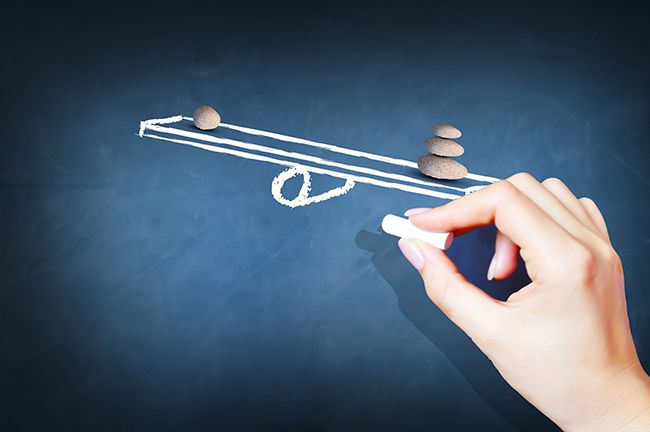 Every business company needs a website in order to establish itself on the web. The easiest way to complete this task is by using a website builder. With the everyday growing number of hosting companies, it has become a real challenge to find a reliable web hosting provider. The owners of websites, often created through the website builder WordPress, spend hours and hours comparing offers and features in order to find a thrust-worthy host and a suitable plan. However, during the research process you are bound to come across some "irresistible" advertisements, offering free web hosting. If this is a completely new task for you, you may be attracted by such an economical deal. However, we can assure you that even the cheapest WordPress hosting plans will be more beneficial to you than a free web hosting service.
What do actually the free hosting services bring you? Well, all in all, the only real advantage is the cost. However, if you look closely, you will easily find out that there are way more disadvantages. To begin with, it harms the identity of your website. You must have already heard that every website has a unique name, called domain, which corresponds to a certain combination of numbers – the IP address. A free hosting package comes with a specific domain name like mywebsite.wordpress.com. In this case WordPress is the platform, offering the free hosting. As you can see, this domain doesn't look really professional and thrust-worthy and this is the first impression, which your clients will have of your company. If you pay for your hosting and domain, you will establish a much more serious business image and gain credibility. And which is more, such domain names appear to be harder to remember, so you may lose potential clients only due to the fact that your domain is longer.
Another disadvantage of the free web hosting is the enormous number of banners and advertisements, which will show up on your page. This is the way of the hosting companies, offering free services, to gain money. It would be pretty annoying for you and for your clients to see a big banner popping up every time the page is refreshed or by unintentionally clicking on a hyperlink. Unfortunately, most of the providers will not even allow you to sell place for advertising on you website. Even the free WordPress hosting services will leave you with a lot of unwanted advertisements and nothing to earn from them.
The free web hosting also harms the SEO. One of the important goals of the online marketing is the good ranking place in Google. Websites with free domains and hosting services are bound to be ranked low. That's because their identity, performance and speed are quite unsatisfying. Many hackers and spammers use such services in order to create annoying websites and this is another reason why such pages are always at the back end of the ranking. To the contrary, when you pay for a domain, you can include a lot of key words, which will improve your position in the ranking. The optimized WordPress hosting is known for its amazing speed due to the fact that the providers use the most recent caches in order to achieve it. Since the loading speed is a factor for the Google ranking, even the cheapest WordPress hosting will secure you a better place in the competition than a free service.
You should also keep in mind that the free hosting companies can shut down at any time, because they have no obligations to you. It's clear that you will be notified earlier, but chances are that you will not have the needed time to transfer your whole content and therefore experience unfortunate data loss. The paid hosting services aren't eternal either, but by transferring to another company, you will have the opportunity to easily download your whole website and switch to another hosting provider painlessly.
If you decide to go with a free web hosting, you will be sharing a server with many other accounts (sometimes up to 1000). This means, that you will also be sharing the server's resources. If one of the other websites gets a lot of traffic at some point, it will be using most of the joint resources, so the other accounts will be left with just a small amount of memory to work with. As you can see, you will not have any control over the performance of your website, which means that you are bound to experience downtime and slowness. Since you're not paying for the services, you will not receive the proper attention and help even if you contact your provider. You may also not be able to upload all of the photos, videos and other content on your website or you will have to wait for a long time in order for it to happen. And even the cheapest WordPress hosting plans would offer you amazing performance, uptime guarantee and mind-blowing speed. These are important factors for a business website, because the potential clients form their first impression based on their experience with your website. If they need to wait long in order for a page to load, it is most likely that they will leave and search for another company. Your web hosting plan has a great influence over the number of your clients and sales.
In terms of security, you will also be very disappointed if you choose free web hosting. Because of the fact that you will be sharing the operating system with many other accounts, everyone will have access to your files. Not to mention that the free web hosting servers are not secured well and are an easy target for hackers and spammers. Especially if your website contains private information or works with credit card transactions, you will need to offer your clients the best possible security. Due to the fact that WordPress is powering 18% of the web and is a preferred aim for a lot of hackers, the security levels of the managed WordPress hosting plans are spectacular. All of the needed antivirus programs and scanning applications will be installed from your provider, so you will not have to worry about protection against cyberattacks and spam.
And how about technical support? If you decide to go with a free web hosting service, chances are that your provider would not have the resources for a technical support team, so if any issue comes up, you will have to rely on the "Frequently asked questions" section. This may be a problem for you, especially if you're not particularly tech-savvy, because if your website becomes unavailable, you could lose important sales. On the other hand, the managed WordPress hosting plans offer a 24/7/365 available technical support. Every technical aspect will be in the hands of the administration team of your hosting company. This means that you can leave the experts to be in charge of the technical support and focus on the customer support. Not to mention, that the supporting team of the companies, offering WordPress hosting, has great knowledge when it comes to the servers of the platform WordPress. This means that every technical issue will be removed quite quickly and will not result in downtime and inaccessibility.
Another problem, which you might experience when choosing a free web hosting plan, are the files limitations. Most of the plans would not allow a file extension if it is not ".html". Even WordPress would not allow the installation of some of the plug-ins if you're not using a paid web hosting service. This might be a problem for you if you would like to have a more advanced business website. To the contrary, although the server by WordPress hosting is ruled by the technical support team, you would have the opportunity to install or upload everything you like.
You should keep in mind that many of the hosting companies providing free services are created with a purpose such as identity theft or spam. Some of them make a list of their clients and send them daily e-mails with advertisements and spam. Or even worse – it may happen that the web hosting provider infects your website with a virus or steals your private information. Of course, when you look for a WordPress hosting services, you should research and compare the companies and their features, but the chance of a fraud is much smaller.
But does free mean free forever? Actually, no. It is highly likely that after the first year you will be obligated to pay a renewal fee or occasionally pay for data maintenance for example. Many times the hosting companies offering this type of web hosting trick you through the list of "Terms and Conditions". Because of the fact that most of the people tend to skip those lists and do not read carefully enough, you could be surprised later by some limitations or unexpected fees. The WordPress hosting is pricy, but if you will be investing in online presence, the suitable web hosting plan is the most important step on the way to success. Another misfortune, which you might experience with a free service, is the account termination. Your provider may eliminate your account without any particular reason. This could be really frustrating for you, especially if you have invested a lot of time and money in your website. And which is more, you will most probably not be able to download it, which means that you will have to create a whole new website.
You should know that WordPress offers free hosting services as well. And this is exactly the difference between www.wordpress.com and www.wordpress.org. WordPress.com is the platform, which you may use in order to get free hosting services. This might be enough for you if you're managing a personal website or blog, but you will not be satisfied with the limitations of this option if you're handling a business website. For example, as we already mentioned, you wouldn't be allowed to install some plug-ins or make any software changes, because everything will be already installed by the administration team. You will have to experience some of the downsides of the free web hosting such as the longer domain or the multiple advertisements. And with www.wordpress.org you will install a template and store your content on it. This will give you the opportunity to choose a web hosting provider by yourself and to use an optimized WordPress hosting plan. This might seem more expensive to you, but you will soon find out that all of the advantages significantly outweigh the disadvantages.
So, to sum it up, a free web hosting plan would not provide you with the professional image and strong internet presence, which a business company should be striving for. By choosing this option you might experience occasional downtime, slowness, cyberattacks and you might be surprised by the unexpected costs. And such downsides tend to repel customers, which will result in a loss of income for you and your company. And to the contrary – even the cheapest WordPress hosting will provide your website with an excellent maintenance. You will be enjoying an optimal speed, satisfying performance levels, a constant technical support and great security. The biggest advantage of those kind of plans is the fact that they are optimized so your website will not experience any trouble with the platform WordPress. A managed WordPress hosting would also have a positive influence over the SEO of your website. What more? Well, you will be able to use the platform with ease – your hosting provider will maintain the server and install the needed applications, so you will not need to read thousands of guides or to learn any programming languages in order to manage your website. Hopefully, you have already become convinced in all of the benefits of this optimized hosting option. If you're interested in those type of hosting services, you should definitely check out our WordPress hosting plans and explore all of the additional extras, which come along with them.