Branding in SPanel
After the cPanel price increase and the new account-based pricing model, the hosting industry has been dramatically changed. The most affected by this change are the resellers and web development companies that host their websites themselves. Since SPanel is being developed by ScalaHosting which clients can easily find the demand for branding in SPanel is huge. We have been working hard on introducing branding options so that any SPanel VPS owner can brand the control panel and name it as they wish. This feature is now available and you can change the logo, the login URL and also enter your brand to be displayed in the control panel instead of SPanel. Then you can market it as your own control panel, escape from cPanel, avoid the price increase and have a better and faster hosting solution for your websites.
If you have a reseller account and you consider migrating to SPanel but you are not sure if it will work out for you, feel free to contact us and we will give you a 30-day free trial to test it yourself and decide if you want us to migrate your websites to your own SPanel virtual server with a dedicated IP and resources.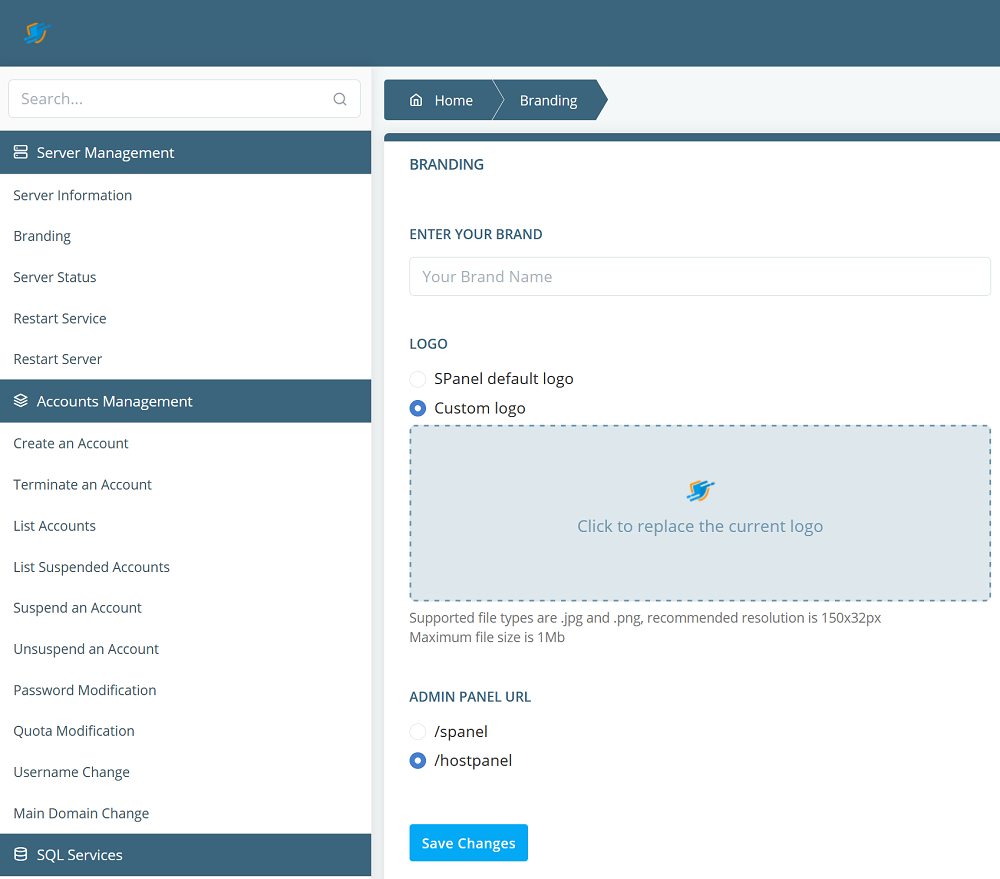 There are many new exciting features we are working on that will be announced in the next couple of days.
SPanel is an "all-in-one" hosting platform for managing cloud VPS services. It includes everything a website owner needs to grow their business in a secure environment.
SPanel is a quick and easy replacement for cPanel which will not only save you the cPanel license fee but also add lots of additional benefits. It is light-weight, faster and doesn't have any software limitations.
SPanel is not just a control panel. It is an ALL-IN-ONE web hosting solution. It makes shared web hosting unworthy because you can have a fully managed SPanel cloud VPS for a little extra per month removing all software limitations and bringing the following benefits which shared hosting cannot provide.
Better Security – everyone knows that shared web hosting can't provide high security no matter what security system you install on the shared server and no matter how you configure the server because when you have a single hacked website on the shared server, it becomes a backdoor allowing the hacker to attack all other websites locally
Faster Websites – your websites will load always fast. Other clients on the same server will not slow down your website ever again
100% Email Delivery – your emails will never get blacklisted as you will have a dedicated mail IP that no one else may use
Learn more about SPanel at https://www.scalahosting.com/spanel.html
Read the interview with the CEO of ScalaHosting at https://www.websiteplanet.com/blog/scalahosting-interview about the company and how ScalaHosting delivers maximum speed and security to websites.